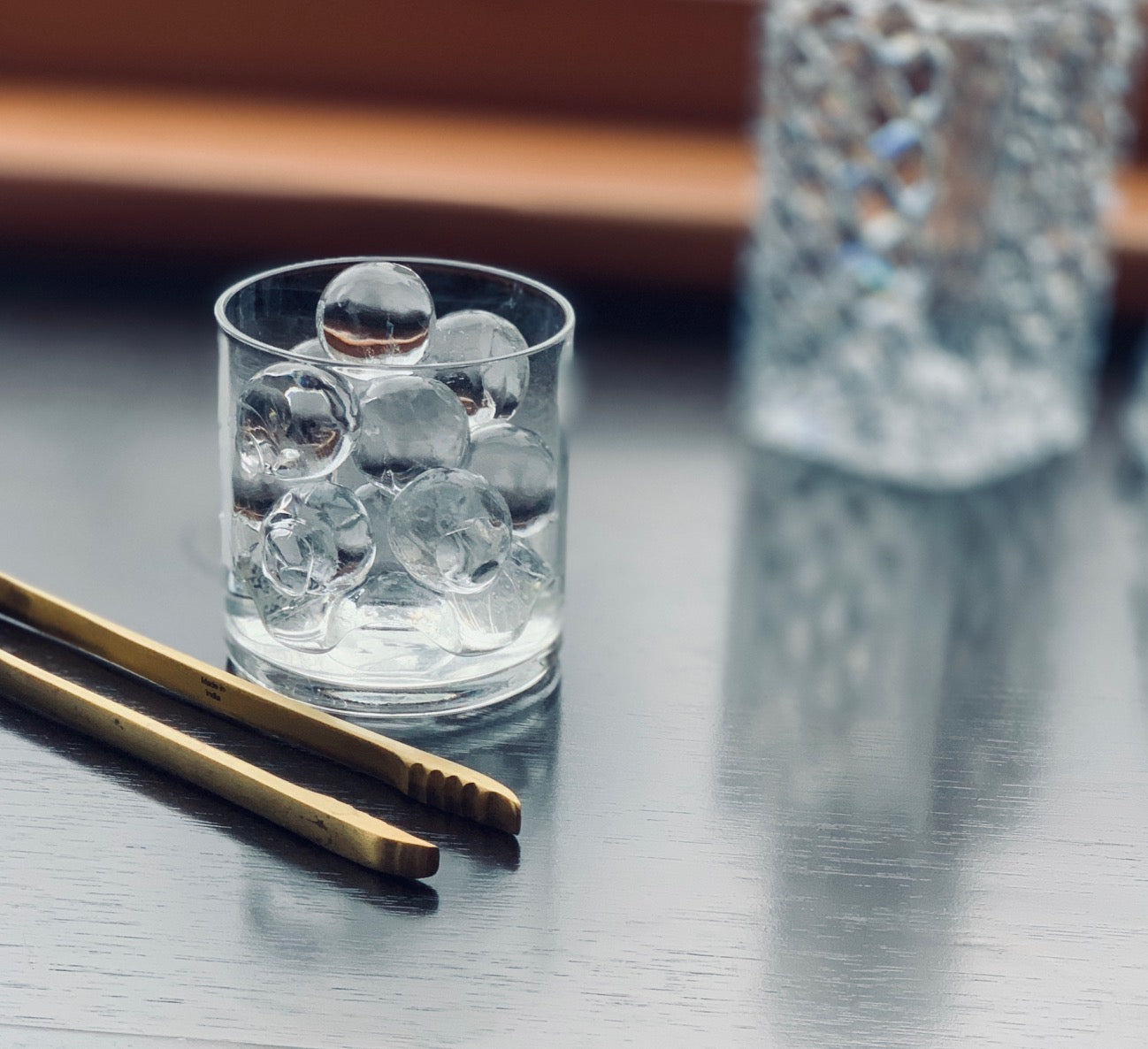 Phantom Mini
---
Our patented* design enables you to make 3 large (2.36" diameter) and 3 small (1.11" diameter) crystal-clear ice spheres or two 1.73" cubes and two roughly 2.5" diameter by 1" thick cylindrical whiskey discs in an ordinary home freezer with tap water. Made out of durable double-wall vacuum insulated stainless steel and premium silicone rubber.
*U.S. Pat. No. 10,443,915
How it works: 
Simply fill stainless steel container with water, insert silicone Shape Tray and place in freezer for 24-28 hours. Remove from freezer and peel out Shape Tray to reveal perfect crystal-clear ice.

Dimensions: 
5.75" height x 6.25" diameter

See the Phantom Mini in action, watch our instructional videos.
---
Customer Reviews:
(Click on any image to view caption/comments)