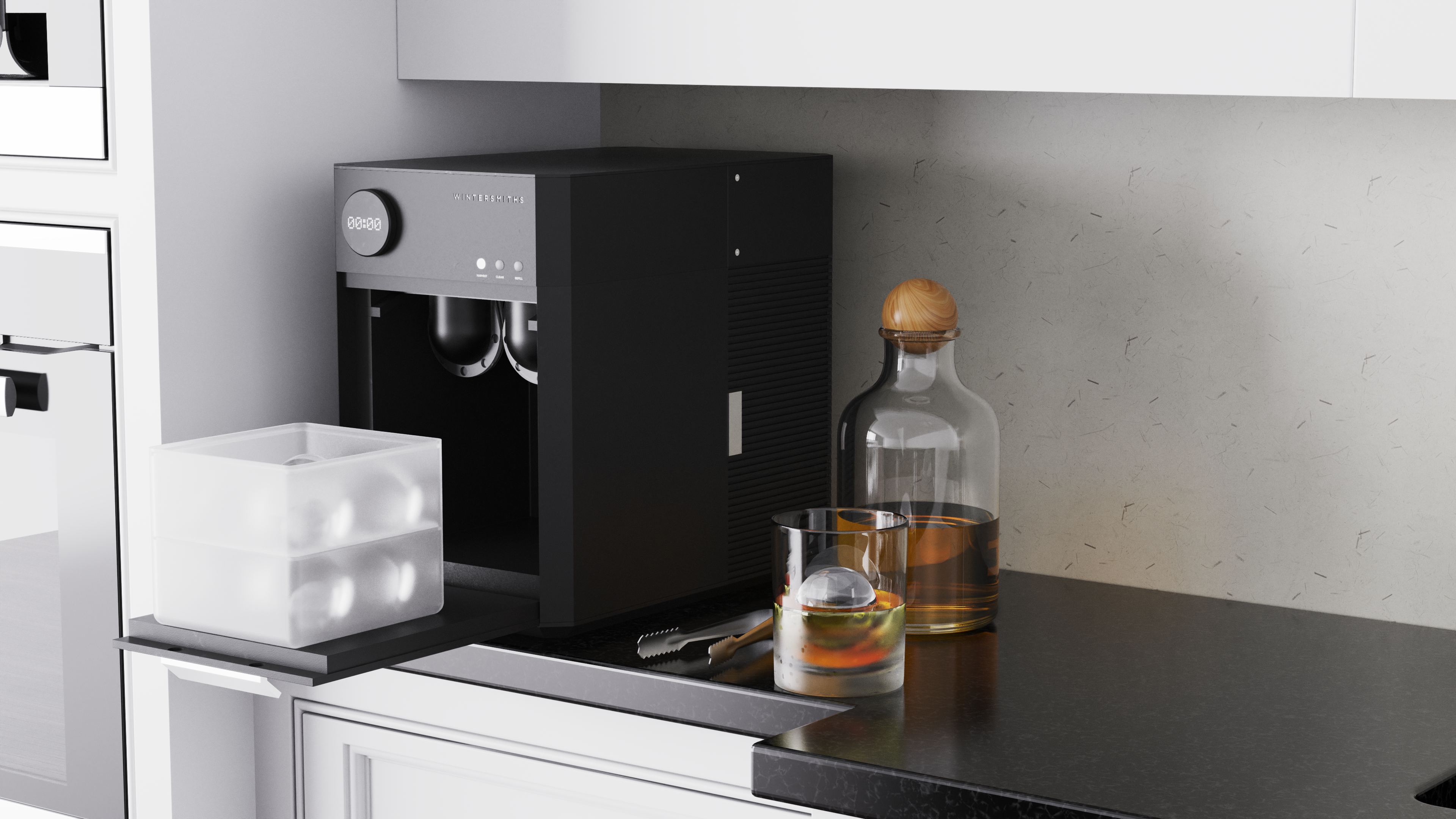 Check out our latest project
The Juniper Clear Ice Maker
Easily make 2.5" spheres, 2" cubes, and 1.25" cubes automatically with our next generation countertop clear ice maker. Juniper is a complete ice maker and freezer and the perfect upgrade to your home bar or kitchen
Pre-Order
Just wanted to drop you guys a note and say: Great job on the Phantom! That thing is bad ass.
The Phantom is producing beautiful ice with no tweaking needed. It is everything that you promised and more, and I want to thank you. Also, your customer service throughout my experience has been nonpareil. Best wishes for your next endeavors, I will be actively supporting you as I can.
So I kickstarted the Phantom and it is the greatest thing in the office. I love it and have been running a set daily since it arrived! The clear ice is amazing and everybody comments on it.
I just had my first drink with an ice sphere created by my Phantom Mini, and I'm totally blown away! The construction feels very premium as well, just super beautiful! So thank you for creating such a fantastic product!
...damn this is the best clear ice solution I have ever used. Great job team.
After trying the Phantom Mini once I can see why you offer a money back guarantee, it will never get used! Thank you for producing such amazing quality!