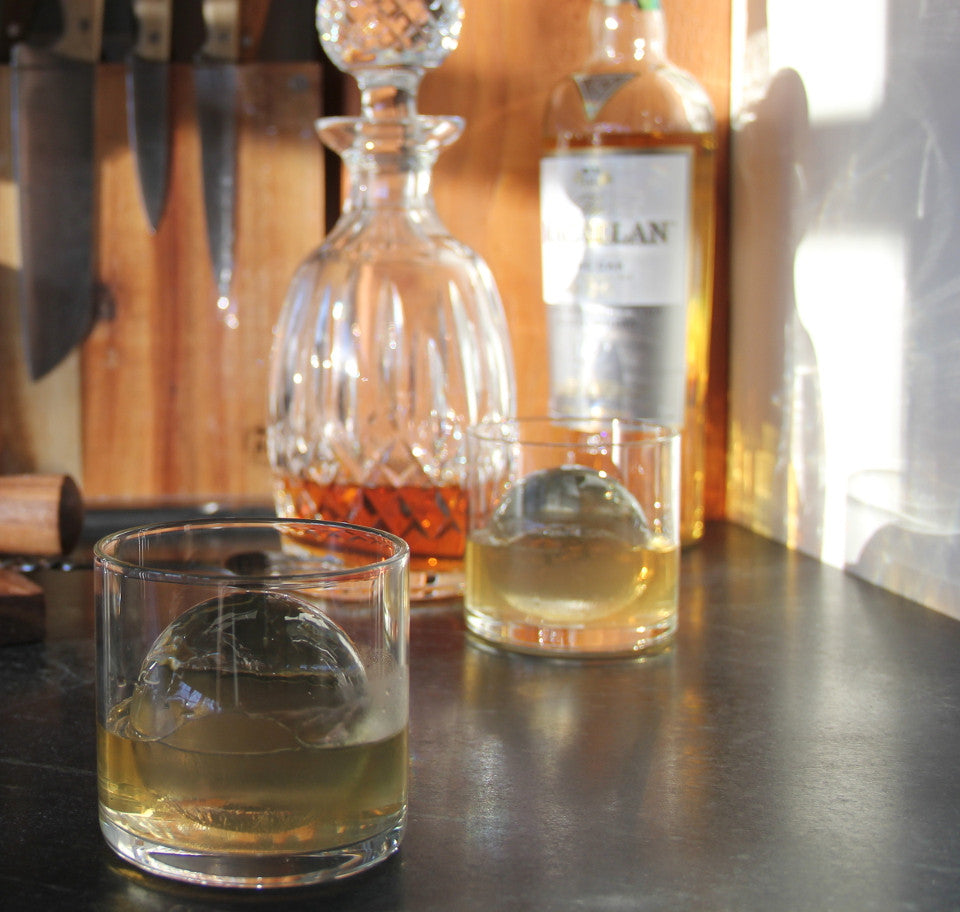 The Ice Baller
---
An easy way to create large (60mm/2.36" diameter) crystal clear ice spheres in your home freezer with tap water. Perfect for whiskey, scotch, rum, tequila, mixed and non-alcoholic drinks.
The patent-pending design employs directional-freezing to remove and isolate air bubbles and impurities allowing you to extract a clear ice ball for your drink. Made out of BPA-free plastic, FDA approved food-grade silicone, and stainless steel. Measures 5" H x 3 7/8" W.
Large size and shape keeps drinks colder, longer, and with less dilution

The surface area to volume ratio of a sphere is less than a cube, meaning it melts much slower

Removing air bubbles from the ice ball eliminates the risk of it breaking up in your drink

Built-to-last using durable food-grade materials
See the Ice Baller in action, watch our instructional video.
---
Customer Reviews:
(Click on any image to view caption/comments)